South River Electric Membership Corporation's normal business hours are Monday through Friday from 8 a.m. until 5 p.m.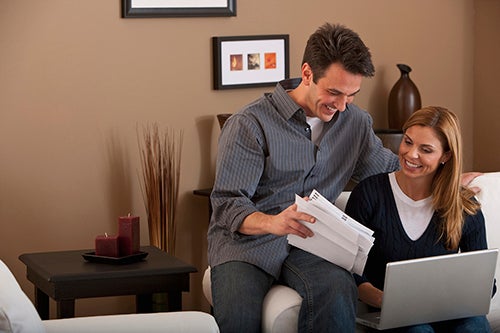 The cooperative does have a night and weekend dispatch for emergency situations. Service crews are on-call nights and weekends in case an emergency may arise. Just call 888-338-5530.
To contact South River EMC, please use one of the following numbers:
Phone: (910) 892-8071
Toll Free: (800) 338-5530
Fax: (910) 230-2981
After Hours: (888) 338-5530
Email: sremc@sremc.com
South River EMC offers several different ways for members to make payments. Members may pay in person at any of our four locations, by mail, by phone using a credit card, through e-check or by sending a MoneyGram payment.
Dunn Headquarters Office
17494 Hwy 421 S
Dunn, NC 28334
Fayetteville District Operations Center
6491 Ramsey St.
Fayetteville, NC 28311
* A drive-thru window is available at each office so you can pay your bill from the convenince of your car. Drive-thru windows are open during regular business hours and are for payments only. Please use the outside lane, the inside lane is for kiosk use only.
You can make a payment before, during or after business hours at our payment kiosk. One is located at each office, via the inside drive-thru lane. Payments may be made using credit card, cash or check, however the Pay Site does NOT make change, so any overpayment will be applied to your account. You will need your account number to pay your bill. You'll be asked to enter that, as well as some additional information to match you to your account. If you can't remember your account number, be sure to have your bill. Payments post immediately to your account.
J.E. Womble & Sons
Forest Hills Shopping Center
Lillington, North Carolina
Carroll's IGA
Highway 24
Stedman, North Carolina
South River EMC now offers members the option to pay their bill from the comfort of their own computer through the online bill pay option.
You can make your South River EMC payment by using Visa or Master Card by visiting either of our offices or by calling and conducting the transaction over the phone. If you are calling, please have your bill and credit card handy so the process will be as quick and convenient as possible.
Don't forget, you can pay your bill 24 hours a day, seven days a week using our IVR phone system. This is a quick and easy way to get your bill paid! Simply call 800-338-5530 and select option 3 to pay your bill.
E-checks are an option for those members who, for various reasons, prefer not to use, or don't have credit or debit cards. An e-check performs the same function as a traditional paper check-transferring funds from one party to another-but the payment is made electronically instead of by physically routing a paper check. E-checks can be initiated online by members through the online bill pay link, or by a phone call to the office at 910-892-8071. In both cases, the member provides the same information. Processing of the payment occurs in the same manner, with two exceptions:
For payments by phone, the member calls the Cooperative and provides their bank account number, routing number, check number and the amount they are paying. A customer service representative will verify this information to ensure the correct information is processed.
For payments through the Web site, members will be responsible for entering their own information.
There are no charges for using this service and payments are processed quickly.
Did you know that you can have your South River EMC electric bill automatically drafted from your bank account each month?
By putting your account on draft, you will receive your electric bill and a date on which it will be deducted from your account. No hassles with remembering due dates, no checks to write, and no late fees. Signing up is easy. You can either do so through your online account, or  by contacting our Customer Service Department at 910-892-8071 or e-mailing us at billing@sremc.com and request a draft authorization form. The form will be mailed to you and it must be signed and returned with a voided check. If you elect to put your credit card on draft, you can do so online or in office. It takes 30 days from the time you submit your authorization for the draft process to begin.
South River EMC
PO Box 744757
Atlanta GA 30374-4757
Members can now pay their bill using the Money Gram service offered at many locations. Money Gram is a money transfer service for members who may not be able to make it into the office to pay their bill. Our "receive code," a unique code that identifies South River EMC as the payee is 9736.
These electronic payments are posted the next business day. Numerous businesses take Moneygram payments and the cost is around $2.00.
MoneyGram Express Payment:

Members using the MoneyGram Express payment option can make their payment and have it reach their account immediately. If service has been disconnected, the member will need to pay the full amount, including fees, to have service restored. Remember, South River EMC's "recevice code" is 9736.
For local businesses where you can make a Money Gram payment visit the Money Gram Web site.
If you're interested in Budget Billing, you most likely would like paying the same amount each month for your electric bill, but dislike the annual true-up. Well, you can now have the best of both worlds: a predictable monthly payment with no true-up. Yes, it's true - no true-up (except on your final bill).
Our Budget Billing program is even better, because it is based on a rolling 13-month average electric bill. That means your monthly bill will vary slightly and you'll still avoid the abrupt highs and lows caused by fluctuating weather patterns. Each month we will base your monthly amount on the average of the current bill and the previous 12 months. Average is good. This way, you do not have the annual true-up - which makes everyone happy.
If you're interested in Budget Billing you need to have had service with South River EMC for a minimum of 12 months and your account must be current. Call our office at 892-8071 or e-mail us at billing@sremc.com and request Budget Billing. Our customer service department can figure your average and have your new payment amount ready for your next bill!
Can It Get Any Easier?
Actually, yes, you can participate in Budget Billing and have your account drafted. This way you know the exact amount that will be drafted from your bank account each month.