South River EMC in conjunction with our power supplier, the North Carolina Electric Membership Corporation participate in several renewable energy projects. Locally, South River EMC is interconnected with Hamlin Energy Services/ Hamlin Sheet Metal; Butler Farms (a microgrid), and over 170 rooftop and ground mounted solar installations. Certain applications are eligible for tax credits and you can read more about that here.
Interested in solar generation?
Start with these 10 steps to take before installing solar.
Then, look over these packets for more information:
Read up on the requirements for 21 kw - 1,000 kw interconnection here.
Information on small generation, 20 kw or less, can be found here.
Please see net metering rider information here.
Application for net-metered services up to 100kw.
For members interested in residential systems, please contact Robert Talton at rtalton@sremc.com.
Members OR developers interested in solar farms or commercial systems, please contact Chuck Richardson at crichardson@sremc.com.
For questions, or if you're considering a small renewable generator, please contact 910-892-8071 to discuss your options.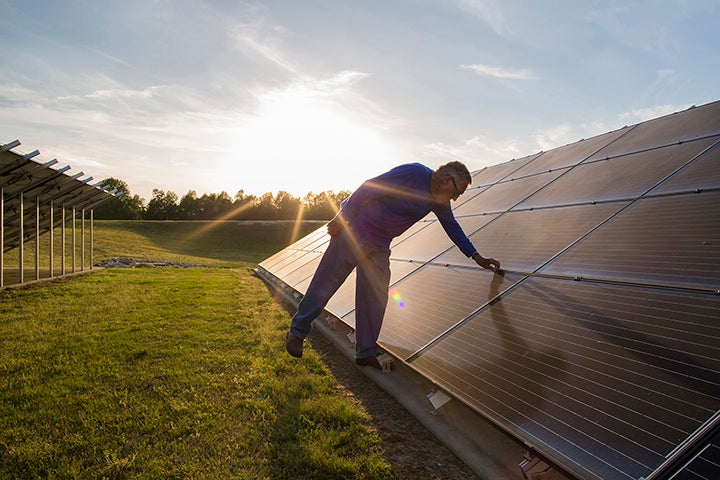 A great story to check out featuring owner, Tom Butler, comes from Powering a Nation 2014 at www.wholehognc.org.